Let's talk anxiety…..
Recently i have felt my anxiety coming back again, after c.a 2 weeks of little to no anxiety. Sometimes the anxiety is overwhelming and makes me extremely tired and incapable of doing basic things in life. And other times the anxiety is just at certain times of the day, or a constant anxiety following me the whole day and i can't really point out the reason for the anxiety.
At the moment it is the type of anxiety making me incapable of doing normal, basic things…. a constant anxiety. Work related, future related. Over thinking, worrying, stressing….. Things such as anxiety to read my emails, anxiety to answer my telephone and thoughts of "what will others think" are popping into my head.
All of these 3 signs, are just a symptom of me needing a break…. but having a break also gives me anxiety. Infact when i have tried to rest and have a break from work i get anxiety over the fact that i am not working or i feel like i should be doing something else productive. But at the same time, working gives me anxiety….. i only have 2 more weeks left of my current work before i begin my next work for the summer, and i hope these next 2 weeks go fast. I have realised that my current work (the same as last summer) is not a work situation i want to do again. I have tried it, i have learnt alot but just like last summer it gives me extreme anxiety and i feel like i lose all control in my life. I can't control my day, i don't have a schedule, i begin to fear opening my emails or answering calls and not knowing when, where or how often i will work is not good for my mental health.
I am someone who needs control in my life. I need structure and routines as well. As long as i have a schedule to follow i am fine, and i don't mind having irregular work times… infact i much prefer working mornings somedays and evenings other days. I am not someone who wants to work 9-5 everyday. But never really knowing when your next job will be or where it will be is not working for me.
I love working and i love working hard. But i also know that going to work should not make you feel anxious. You should not dread getting a phonecall from your employer, you should not feel so anxious you can't sleep because of your work situation.
I am looking forward to the 8 weeks of work i have for the rest of summer, even if it will be tough and stressful times, it doesn't give me anxiety thinking about it. But also i love writing posts, i love posting to social media and trying to connect and help others. That type of work i LOVE and can gladly do for 12 hours a day.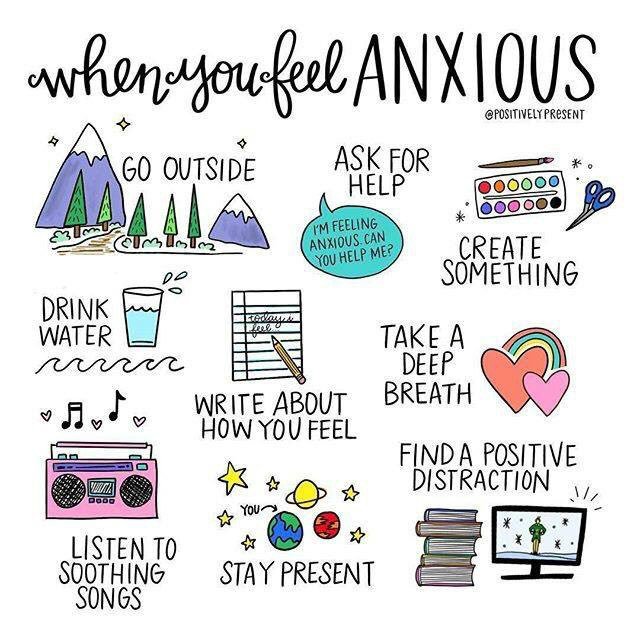 Sometimes you need to do work just to pay the bills, but at times you have to ask yourself… is it worth it to sacrifice your mental health? If the price is your mental health, then maybe it isn't worth it.
This is something i am taking with me for the future. For now i only have 2 more weeks and i am hoping that my anxiety will lessen so that i can feel more like myself again and not have this constant uncomfortable and anxious feeling inside of me.