Two days into my internship and i can tell you i am feeling rather mentally tired. Though pretty much everyone told me this beforehand… there is alot to take in, new faces, new information, new work routine…. so even if the 9 hour workdays days aren't so tough, i.e i am used to working those hours. It is all the new information and impressions that take alot of energy.
But so far so good. And i don't plan to write so much about my internship or what i am doing or where it is etc, but hopefully in the next few weeks i will begin to get to do coaching with clients and even write nutrition/meal plans. So i am looking forward to that.
But one thing i am learning to accept is that it is ok to be a beginner…. And you don't always start off amazing or perfect.  But to get better… you have to start.
I am – unfortunatly – the type of person who doesn't like trying new things in the risk of being bad at whatever i am trying. This does hinder me in life. I don't want others to see me failing at something and i don't want the negative feeling i get when i am bad at something… even if i have never tried it before and there is no reason why i should be good at it.
But i am now realising that to get better you have to start and just do it…And you get better the more you do it or practise.
Just like with ex pull ups or pushups or even running… for most people, when they first try push ups or pull ups they might not even be able to do one, but over time the more they practise they will suddenly be able to do 5 or more in a row. And it is the same with other things.
So if i compare myself to my work colleagues who have been working in the business for years, and i am new to this business (i.e i already have the nutrition and coaching competence) they have different qualities which are good to have at the workplace. And i know that within time i will also develop and work on them.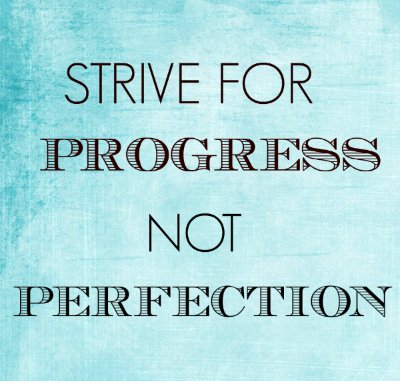 But for now i just need to accept that it is ok to be a beginner…. and that just means i can only get better. Hopefully.
I know this post may be a little weird to read, especially when i can go into the different things i mean. Also the fact that this idea and topic came to me yesterday at work, but i didn't have time to write it then… so my thoughts aren't as sharp as they were right when the idea hit me! But hopefully you get something out of this post as well…. To learn that it is ok to be a beginner and ok to not be good at things. But if you want to get better… then you have to practise and work on them. 
I hope you are all doing well 🙂 I know i haven't been writing or sharing so many posts that aren't recipes the past while… but that's just life. There just hasn't been time or energy to share other than recipe posts. But hopefully i will be back to blogging or sharing nutrition or vegan related posts in the future 🙂
Otherwise… feel free to recommend YouTube video ideas i can do during the weekends so you get to know me better and can follow me on that social media platform where i am more than just words 🙂  My Youtube channel.