How to lose weight on a plantbased diet
A while agoI wrote a requested post about gaining weight on a plantbased diet. And since then I have gotten messages asking me to write a post about how to lose weight on a plantbased diet.
I hadn't actually thought about writing this post, because well there are already so many posts regarding weightloss while eating plantbased. But as it was requested, I thought why not…. Maybe I can add some valuable advice and give you examples of nutritious meals you can eat even when weightloss is the goal.
Note – this post contains talk about calories which may be triggering for some. It is important to remember that the advice given in this post is focused on those who need to loseweight. If you have a stable weight and don't need to lose weight then these tips/advice may not be necessary for you.
And just like i wrote in a previous post regarding weightloss, HERE, one of the most important things when it comes to weightloss is changing BEHAVIOUR and even MINDSET. You can't just diet for 4 weeks on a low calorie diet and expect the weightloss to be sustainable… You need to change your habits and behaviour. Make changes in your diet and lifestyle that last. Also you don't need to eat just salad and celery juice to loseweight, you still need to get all your macronutrients, you may just need to eat less than usual… but doesn't mean you have to walk around constantly hungry.
Also important to note… why you want to loseweight, and your mindset to food, exercise and the upcoming changes are important.
And lastly… if you do suffer from binge eating or bulimia, or any other form of eating disorder it is best to seek proffessional help and not try to lose weight when the problem is inside of your head and a mental illness. 
Eating at a calorie deficit:
So just like I wrote in the post regarding weight gain, when it comes to losing weight you need to eat at a calorie deficit, meaning you eat less calories than you need each day.
You can calculate how many calories you need to eat to lose weight on THIS site. HOWEVER I don't typically promote counting calories mostly because it can become obsessive in the long term and you begin to just see food as numbers and not as something enjoyable, nutritious and tasty. Not to mention that you can never know just how much you need or actually eat. It is better to focus more on habits, what you eat, how much you eat rather than whether your meal was X or Y calories. Even if calories still matter… there are other parts that matter as well.
Even if you need to lose weight doesn't mean that you need to count calories. If you feel like you want a very strict meal plan which is calculate for YOUR needs I would recommend going to a qualified dietitian or nutritionist – or me in the future when I begin working with clients – who can make you a mealplan based on your preferences and requirements.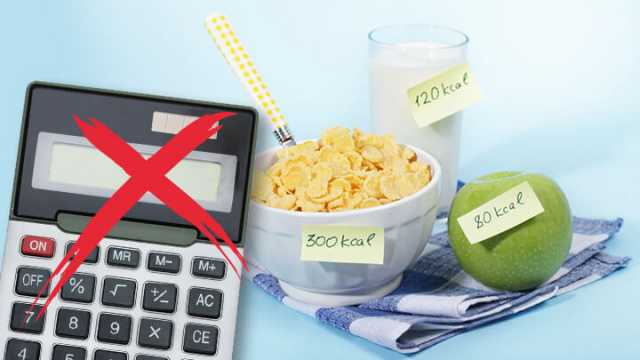 So in this post I am not going to write so much about calories, as I don't promote counting them. But knowing about calories and how weightloss works can help you to understand how you can lose weight.
How to lose weight:
So… losing weight and creating a calorie deficit can be done in different ways. One, eating less than you need. Two, eating at a calorie maintenance but working out more to burn more energy and in that way create a calorie deficiet. Three, eating less and also working out more. This means that you can eat a little more than if you were to just eat at a calorie minus without exercising. Not to mention, if you are strength training you can build muscle/work your muscles and that in turn burns more calories. Also, you can't forget the health benefits of exercising!
Just working out for weightloss is very time consuming and you would need to spend 2-3 hours working out to burn enough calories to lose weight.
If I eat 2000 kcal do I need to burn 2000kcal?
So many think that all the calories they eat they need to burn off. But that is not the case. Your body is always using energy. Your brain and organs require energy constantly and we all have a base energy requirement, which is basically what your body burns just keeping you alive. So if you were to just lie in bed all day, or example were in a coma, your body would still burn those calories. It is typically around 1200-1500, depending on body composition. I.e the more muscles you have, the more energy you burn just being alive.
Second, all the movement you do each day burns calories. Walking to the fridge. Brushing your teeth. Cleaning. Going shopping. Walking up the stairs. Walking at your job or school. Walking to the bus station etc… all of those things add up and burn calories throughout the day. Typically, around 500-600kcal, depending on how active you are. Some people are more active without thinking about it, while others are more still and don't do so much movement each day. So in a day peoples energy requirements can vary from 1600-2200kcal. And then if you workout on top of this, that is another 300-600kcal.
So…. When you need to loseweight you should aim to eat about minus 500 kcal of your daily calorie maintenance. I.e if you have a maintenance of around 2000kcal, you should aim to eat about 1500-1800kcal a day.
Do you need to count calories… NO  YOU DON'T! This was just sharing the information of calories and energy requirement.
How and what do I eat?
Well, the first thing I would suggest is that you write a food diary over everything you eat and drink for a week. BE HONEST. This is just for yourself. Look over… when you eat, and it can even be helpful to write out why you ate/how you felt. I.e do you eat due to emotions? Stress? Cravings? Just because the food is there?
And don't forget those small handfuls of chips while preparing dinner, the oil you fry in, the milk in your coffee, that piece of chocolate after dinner, that on the go latte. If you are someone who maintains your weight, then these are jst part of life and nothing to think so much about it… thinking too much about these small choices can just become problematic.
But when you want to make a change in your diet, it can be good to first become mindful of when and why you eat… sometimes losing weight is just as simple as cutting out all those mindful snacks you don't even think about doing.
Regular meals:
I would recommend regular meals during the day. Try to eat 4-6 meals a day and not let it go too long between your meals so that you end up feeling hangry and just eat whatever you see or fall for a bunch of cravings due to hunger.
Second, I recommend you try to eat balanced breakfast, lunches and dinners. Don't cut out carbs or healthy fats, you still need those in your diet. However you may want to limit your intake of fats or carbs where possible. Example, can you steam your veggies instead of stir frying them? Or maybe make them in an airfryer where you use less oil than when roasting in the oven. Can you choose the wholegrain or bean pasta instead of white pasta? Can you make tomato-based soups and pasta dishes instead of cream based ones? Can you skip the butter/margarine on your potatoes? Can you skip the storebought sauce and maybe make your own version using low fat crème fraiche or soya quark?
If you are eating vegan you aren't eating any animal products which have a lot of fat in them, but if you do eat red meat/a lot of fatty meat, maybe you could switch those to plantbased protein sources or lean meat.
Increase your fruit and vegetable intake. Try to fill half your plate with vegetables. Snack on veggies with hummus or fruit and berries. Of course, you can still snack on other foods as well such as rice cakes, bread, oatmeal, chia seed pudding, yoghurt…. But grabbing a fruit or some veggies and dip can help you feel fuller.
Even if you need to lose weight, you don't need to always walk around hungry. Of course, you may have days you feel extra hungry… that is because naturally the body doesn't want to lose weight and you will feel hungry. But it shouldn't be unbearable. And if you eat a lot of foods that leave you feeling full and satisfied you are less likely to feel super hungry.
Fruit and vegetables are low calorie but filling, not to mention very nutritious.
Increasing your protein intake can also help with your satiety level. So, beans, lentils, tofu, tempeh, soya products, seitan. Snacking on tofu scramble, tofu fries, roasted chickpeas or edamame beans.
Find and make healthier options of some of your favourite cravings/treats. I do recommend that you allow yourself 1-2 days a week where you can eat some of your favourite junk foods. This to create a balance and to not have too many restrictions. It can cause anxiety around certain foods and even lead to binging if you never allow yourself to eat some of your favourite junk foods. They can be eaten and enjoyed in a moderate and balanced way. However for weeknights when cravings for sweet or salty means kicks in, it can be good to have some backup meals you can make instead.
Example for sweet meals…. Unsweetened soya yoghurt with cacao, stevia and warm berries. Banana with peanut butter and some dark chocolate. Apples fried in coconut oil, cinnamon and stevia, add on top of oatmeal or some unsweetened soya yoghurt. Rice cakes with some melted vegan chocolate on top. Chocolate oatmeal with stevia. Chocolate smoothie. Banana ice cream.
Salty meals: kale chips. Steamed edamame beans with sea salt. Roasted chickpeas. Parsnip fries.
Try to stick to regular meals, increasing your vegetable intake. Look over what size plate/bowl you are eating from…. Is it a huge bowl/plate which maybe holds a little more than necessary? Can you size down if necessary? OF COURSE… big portions don't have to be unhealthy. You may choose to instead eat 3 big meals a day and then you will have bigger portions than if you decide to eat 6 smaller meals a day.. whatever fits your lifestyle.
Also, having a bunch of fruit and vegetables at home (which you like) as well as planning your meals for the week can help you eat the right amount for you and eat good quality food! If you have a bunch of junk food at home, there is a much higher chance that you will eat those just because you have them at home.
Get into a regular habit of drinking water throughout the day.
Lifestyle changes
With weightloss, it is not just your food intake you want to look over…. But also things like how much are you stressing? How much are you sleeping? Why you eat… i.e stress, anxiety, emotions? How are your thoughts and mindset regarding food, exercise, your body image…. Are those things you need to work on?
Remember that weightloss does take time and it won't happen overnight. The important thing is to make sustainable lifestyle changes. You shouldn't hate the food you eat, and you shouldn't feel like a zombie living on just salad.
Even if you need to lose weight you can still enjoy some alcohol, chocolate or burgers if youwant to include those in your diet. Those don't need to be off limits, just choose when you eat them so that it doesn't become a daily thing. And it is also up to you to ask yourself… what is worth it? Maybe you want to keep your two lattes a day because they are something you really enjoy in the morning… then that is ok, but then maybe you can't eat an afternoon snack or just a small one. Or maybe you want to keep your huge dinner and night snack, well then maybe you need to eat a little less for lunch or breakfast instead.
It is also important for me to remind you all again that if you DON'T need to lose weight, then some of this advice isn't relevant for you. I.e if you don't have a problem with your weight or eating, then continue as you are doing. Then you don't need to overthink what, why and how much you are eating. But if you actively need to lose weight for health reasons, then these things can be helpful as you need to become more mindful and make active changes.
What about exercise…. Daily movement or exercise?
First and foremost, I recommend and promote daily movement. It is better than you are active in your daily life via walking, taking the stairs, being active during the day than forcing yourself to the gym 2-3 times a week but hating it and then not doing any other movement or activity.
However, taking time for an actual workout, whether is going to the gym, running, walking, crossfit, tennis, swimming etc is also important for health. Because during just daily movement you aren't really getting stronger or working your conditioning. Not to mention, if you have a specific workout goal or maybe you want to build more muscle or get stronger, or maybe the goal to run 5km… then you need to specifically work on those goals to get better. Then it isn't enough to just be active during the day.
A balance of both is the best. However if you really don't have time to workout or just haven't found a certain workout form you want to commit to and enjoy doing, then just focus on being active… maybe get a bicycle or walk when possible!
Supplementing as a vegan during weightloss?
Finally, I do want to mention that if you are trying to lose weight it does mean you will be eating less food and could potentially be consuming less nutrients, which could over time lead to deficiencies. However as a weightloss diet shouldn't be followed forever, just a short period of time it isn't really a problem. But you should take b12 supplements and could potentially be helpful with iron supplements if you are a female and have low iron levels. Not to mention D vitamin and Omega 3 if you aren't consuming fortified plantbased milks (but then you most likely aren't consuming enough to get the right amount of D vitamin). And if you aren't using canola oil or eating a lot of chia seeds/walnuts/flaxseeds, you may be low on omega 3… so could be good to supplement but it isn't a must. It depends if you are eating plantbased omega 3 sources.
Hopefully this post has been helpful to those of you who need to lose weight. I can share more advice in the future and some meal ideas/inspiration!
And as I mentioned, I don't think counting calories is necessary… but just looking over what and how much you eat. Limiting certain foods to just certain occasions or days. Also seeing which foods, you can swap out for other options to maybe make them more nutritious or healthier.
Making small changes over time add up…. So if you are someone who drinks a lot of cola and eats a lot of candy, you don't need to cut everything out at once and go from eating junk food 24/7 to eating steamed vegetables and tofu and working out. You can just cut down and limit to start off with. Structure up your eating to cut out mindless eating. Limit liquid calories. Focus on nutrient dense food.
Just like all nutrition posts, it feels like I could write forever but I will leave it there and instead make part 2 or 3 if necessary!